Mesoblast recently announced that the US Food and Drug Administration (FDA) has cleared the way for the company and its partner Teva Pharmaceuticals to commence Phase 3 trial of its product for Congestive Heart Failure (CHF)—a chronic condition that develops over time and can be caused by factors such as high blood pressure, congenital heart issues or faulty heart valves.
Other products in Mesoblast's deep pipeline are also progressing gradually through their development process. For instance, the Prochymal oncology product (for treatment of Acute Graft versus Host Disease) is approaching the commercialisation stage. Furthermore, the Prochymal inflammatory product (for treatment of Crohn's disease) is in the midst of Phase 3 development, while the company is on the verge of commencing Phase 3 trials for products dealing with spinal fusion and intervertebral disc repair, as well as bone marrow transplantation.

Outlook
Mesoblast now boasts products in (or on the verge of entering) Phase 3 trial in each of its four key therapeutic areas of focus, namely, Immunologic/Inflammatory, Spine Disease, Cardiovascular and Oncology. We are especially encouraged by the progress into the Phase 3 stage for the Congestive Heart Failure product, as it is one of Mesoblast's key offerings and demonstrates the commitment of Teva Pharmaceuticals.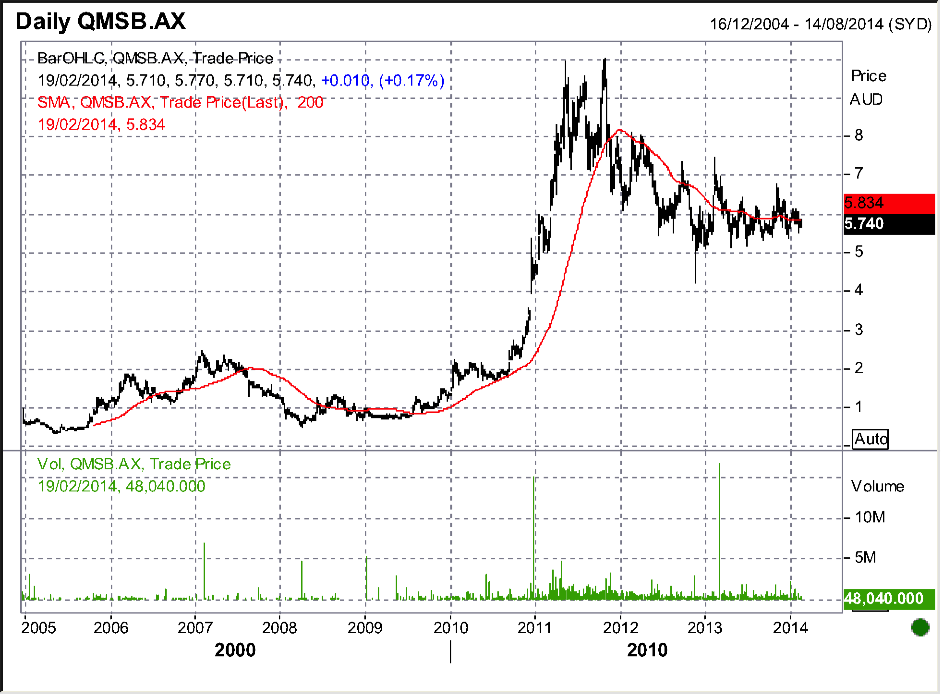 As a reminder, Teva Pharmaceuticals has a 19 percent interest in Mesoblast and has agreed to pay up to $1.7 billion in milestone payments as part its strategic alliance with Mesoblast for products relating to treatment of cardiovascular and neurological diseases through to their commercialisation. Indeed, the expensive Phase 3 trial for the Congestive Heart Failure treatment will be entirely funded by Teva Pharmaceuticals pursuant to a previously-struck arrangement between the two parties.
As for Mesobalst's financial resources, the company still has over $250 million of cash sitting on the balance sheet. We believe this is more than sufficient to see through the various developments in the pipeline, including the Phase 3 trials for the product relating to intervertebral disc repair (which Mesoblast plans to fund entirely on its own).
Price
Mesoblast's stock price performance has been somewhat volatile in recent times, and are down 5 and 15 percent over the past 6 and 12 months, respectively. Such price movements are certainly not unusual for a high-risk, high-reward bio-therapeutic company still in the developmental stages, especially one already attributed with a market value of $1.8 billion.
Worth Buying?
We maintain our view that Mesoblast provides a unique exposure to the bio-therapeutics field. Its key products are progressing steadily through various stages of development and the company boasts sufficient cash resources to fund them through to commercialisation.
However, the company's shares exhibit a risk profile that is typical of any pharmaceutical or biotechnological company in pre-commercialisation stages. At the current price level, we prefer to await further news on the clinical trials before putting fresh money into the stock.
Greg Smith is the Head of Research at Fat Prophets.
To receive a recent Fat Prophets Report, call 0800 438 328 or Click here

Comments from our readers
No comments yet
Add your comment:
Related News:
China's Assertiveness Is Becoming a Problem for Its Friends, Too
New Talisman - Chairman's Address to AGM 2020 August 6, 2020
T&G reports its 2020 Interim Results
Gold price hits $2,000 for first time on Covid
TruScreen strengthens its market presence in central and eastern Europe
Refining NZ announces non-cash impairment
Ryman Healthcare COVID-19 update Victoria
Talisman Quarterly Activities Report to 30 June 2020
General Capital gives notice of Annual Meeting
Scales Corporation - Business Update